------------ À LA CARTE MENU ------------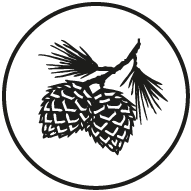 Using locally sourced produce, our meals are prepared
and presented by our kitchen team.
-- START THE DAY --
Breakfast
-- LITE BITES --
Lunch Menu
-- LITTLE APPETITES --
Kids Menu
-- PLANT BASED --
Vegan/Veg
We have a range of dishes that can be prepared Gluten Free or Vegetarian. Please notify your server if you require this.
ALLERGENS Please notify a member of staff if you have any allergies to the following: CELERY, CRUSTACEANS, EGGS, FISH, SULPHUR DIOXIDE, CEREALS CONTAINING GLUTEN, LUPIN MOLLUSCS, MUSTARD, NUTS, PEANUTS, SESAME SEEDS, SOYA
------------ ONLINE RESERVATION
------------
Book a Table
Make an online reservation now.